Hospitality solutions
An unforgettable guest experience with professional TVs provided with exclusive features that offer greater interactivity, control and elegance.
From Chromecast and Google Play Store integrated to Android always updated. From end-to-end management platforms to Ambilight technology.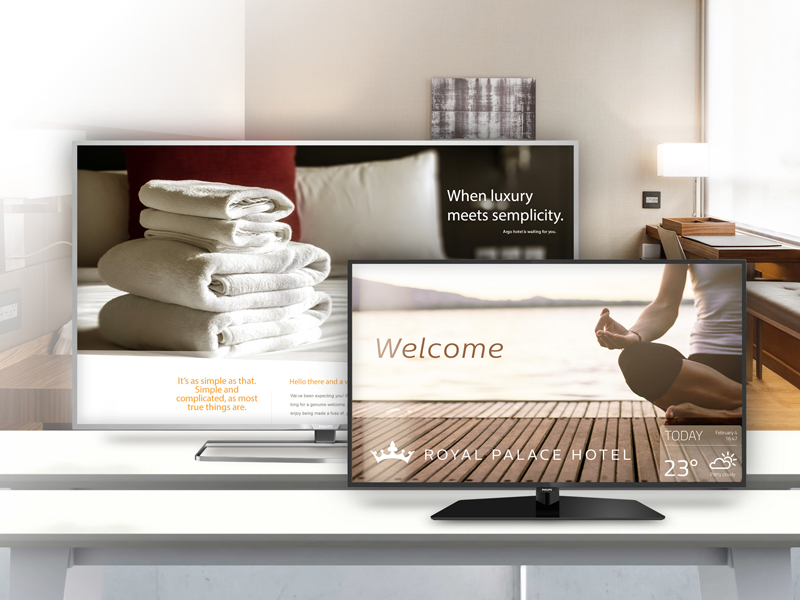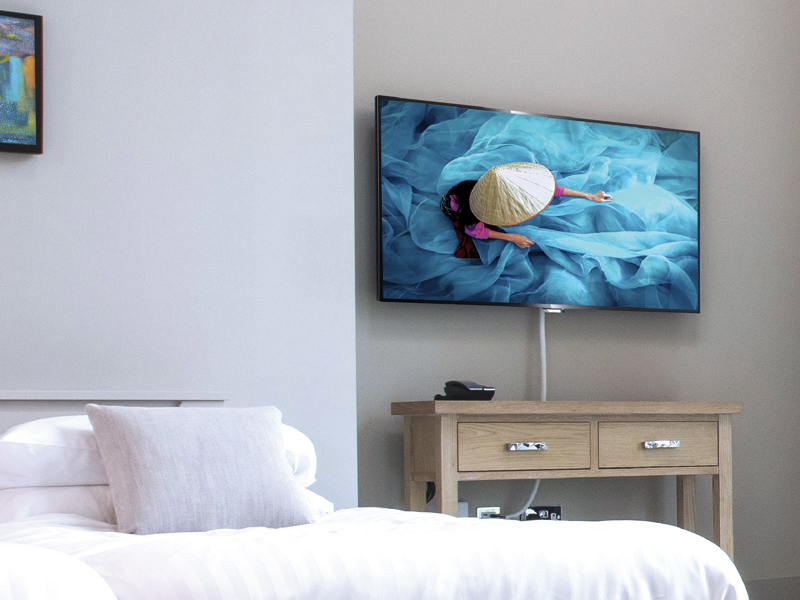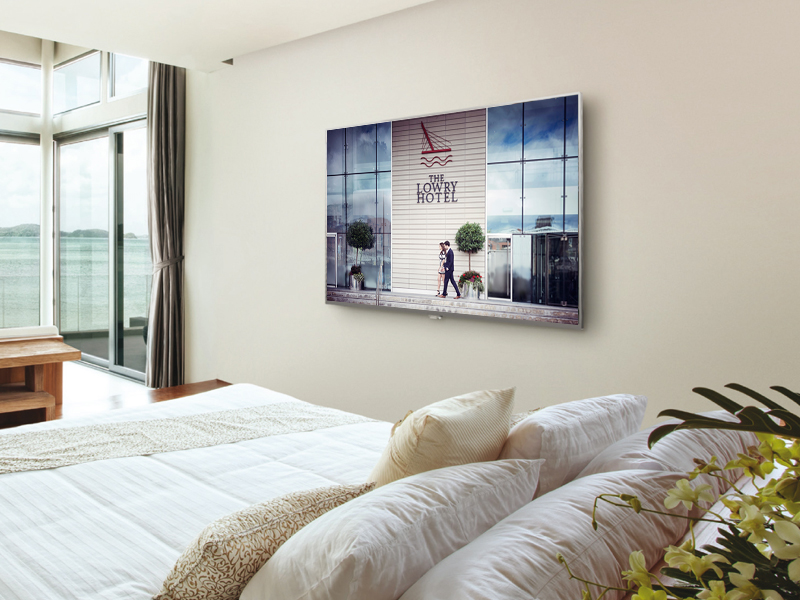 Professional TVs that comply with all the regulations for correct installation in hotels, hospitals and / or prisons, with the additional guarantee of continued technical and sales support.
Professional Hotel TVs provided with DVB-T2 HEVC ready 2022 and HD and / or 4K panels, able to support the single DVB-T / DVB-C / DVB-S list and the IPTV list.
Smart TVs to easily have welcome pages, websites, native or customized apps and pay-to-view interactive channels. Remote management of contents and networks via centralized drag & drop system.
Professional Healthcare TV with antimicrobial housing, isolated headphone connection and keyboard lock.
Layout
---
Smart Professional TV
Standalone Pro TV
Hotel/Healthcare TV
Bedside TV


Setting
---
SoC Android
4K Ultra HD
Ambilight
Chromecast built-in
IPTV Channels
CMND - App Control and Multi Remote
Welcome Page and Prison Mode
MyChoice - MiraCast & DirectShare
SmartInfo and Serial Xpress Protocol
Anti Microbial


Vertical
---
Hospitality
Healthcare
Corporate
Public venues
Entertainment
Education

---
Please contact our sales office to find out about the available solutions:
Ask for info