Kemcomm and Nowsignage: a new partnership
Kemcomm announce exclusive agreement to distribute NowSignage digital signage CMS across Italy

Kemcomm, a leading Audio Visual distributor with a vast vendor catalog of solutions from the industry's leading manufacturers and technologies, today announces that it will be delivering it's digital signage CMS business through an exclusive agreement with NowSignage across the region of Italy.



This partnership clearly demonstrates the intent and commitment by both parties to grow their presence and market share throughout Italy, with a clear strategic plan delivered through established vendor alignment. NowSignage are a hardware agnostic digital signage CMS, that is fully compatible with Kemcomms LFD vendors such as, Samsung and LG System-on-Chip displays, however it's their proven award-winning alliance with PPDS make them the perfect fit for Kemcomm, as NowSignage can be implemented across the entire PPDS SoC Android range.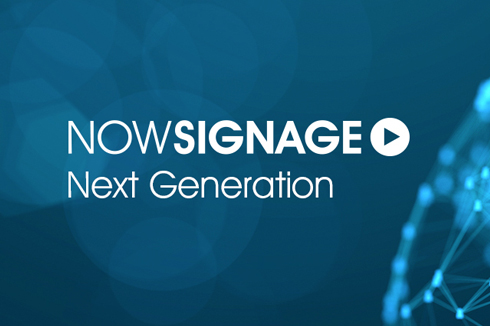 Richard Hutchinson, Sales Director at NowSignage said: "As NowSignage expands globally we have sought to align ourselves with a particular profile of Distributor. Kemcomm possesses similar qualities and dynamism to our business, a synergy and overlay with our hardware partners, and a hunger to grow and develop the digital signage market. Kemcomm was the natural fit for us in Italy for these same reasons and more, and as a strategic partner to PPDS the decision to work exclusively in this region was an easy one. We look forward to an exciting future with our new partners at Kemcomm!"
Marco Colombo, CEO at Kemcomm said: "I'm very happy to announce this value add distribution partnership. Kemcomm is well known distributor in the Visual Communication marketspace and I'm sure that NowSignage will bring us both to a better standing in the italian market, not only because of the important feature of embedded SoC PPDS displays but because we can help customers creating, delivering and managing their own communication or manage for them as well. In a few words with NowSignage we will be able to deliver Visual Communication matters without the needs of a graphic designer in the most of the cases."
With COVID restrictions beginning to ease across Europe, Kemcomm has equipped itself with a digital signage CMS that is proven to deliver and add value across all industry sectors. With features such as PeopleCount, Microsoft Power BI and COVID specific solutions all as part of a standard license cost at no extra charge, NowSignage will be sure to meet the rapidly changing needs of businesses across Italy.
To mark the launch of this distribution agreement, from the 1st April 2021, NowSignage will be providing a 3-month promotional offer to enable customers to gain a 1-year free NowSignage uplift with the purchase of 1 & 3 year licenses when attached to any Philips Professional Display Solutions (PPDS) System-on-Chip (SoC) display.